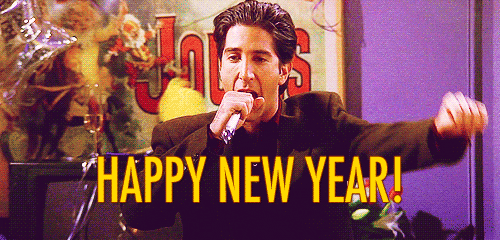 So, I started this blog a year ago — writing about my 2014 goals! — and was really good about writing it for a while; then life got crazy, and I moved, and blah, blah, blah. However, as I opened my new planner at work today, I realized that while "restarting" my year, I could "restart" the blogging. Last year, I tried to do things that I read on popular blogs (like What I Ate Wednesday), but ultimately, that didn't feel authentic; I think this lack of authenticity ultimately lead to decreased posting. I'm not what's called a "Healthy Living Blogger." I'm just Elizabeth.
Yes, I'm fully aware that sounds melodramatic. It is true. I do want this space to be about me — my adventures in a new city, my attempts to get in shape (when its relevant), my love of reading and crafts and cooking and college football* and travel. In the spirit of total transparency, I'll set out my goals for this year. Eventually (maybe next week?!), I'll do an update on my 2014 goals, and how I fell short. Jk, jk. So, here is what I want to do in 2015.
Read 40,000 pages (no set number of books)

In 2014, I read about 10 pages shy of 36,000, so this is an increase. However, that doesn't count the books that I reread and didn't count on Goodreads. I love to reread old favorites, so I think this will work for me better.

Running

Run 2 half marathons
Run 2 10ks
Run 1 race/month, regardless of distance

Blog at least 2x a week (woo! dream big, Elizabeth)
Health stuff

Try to do VB6 again during the work week. I really do feel better when I eat like that (she says as she eats an egg and cheese bagel at her desk). I'm not going to beat myself up if it doesn't happen perfectly everyday, but I I'd like to attempt it.
Work out consistently. I feel better when I do this. Who would have thought a healthy diet and regular activity would make you feel better?

Be more grateful

I feel like I spent a lot of last year waiting for things to get better/easier/more pleasant, and I didn't focus on all the good — I have a job I love, friends I adore in cities all over the country, the ability to do what I want, and a fabulous support network. That, and the greatest dog in the world. I really am incredibly lucky, and I need to remind myself of that.

Have fun! Seriously.
And with such a fully articulated list of goals, how can I not succeed?
*Today, I don't want to talk about college football besides saying Roll Tide forever and go Ducks on January 12!